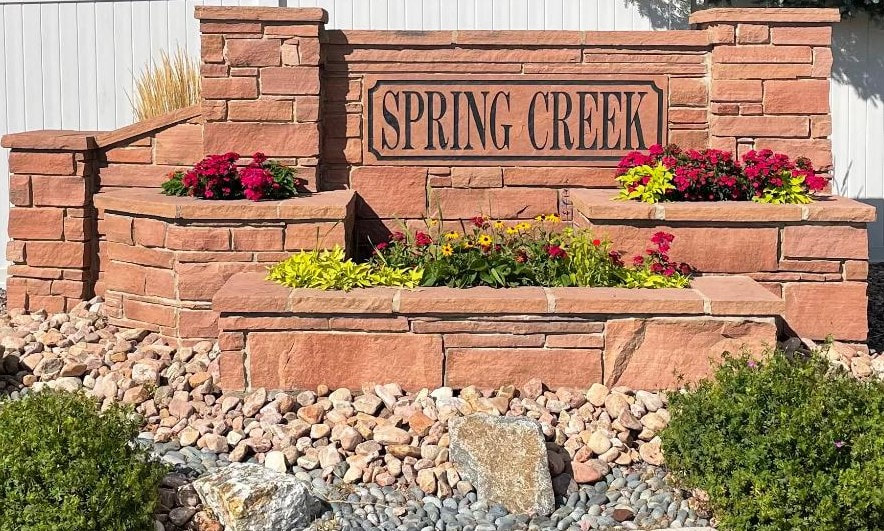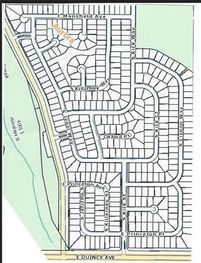 There will be
Spring Creek is a covenant protected community that is e
ast
of Himalaya Street and North of Quincy Avenue. If your address is
west of Himalaya Street please visit www.springcreekmeadowshoa.com
​
The next meeting of the Board of Directors is scheduled for May 15th, at 6:30pm zoom session will be available for this meeting.
For 2023, the Board of Directors meetings, with the exception of the annual meeting, will be held via zoom sessions. Please note these zoom meetings are only for Spring Creek Meadows homeowners only and are limited to 100 attendee's. You can join by phone, computer or most mobile devices. Details for the zoom meeting are sent to all homeowners that have registered their email addresses with Keystone Denver Property Management and meeting ID's and passwords are published in the homeowner packets attached to the emails. If you are not receiving that email, please contact KDPM via the
Contact Us
tab on this page so they can get you registered. You can submit questions or comments to KDPM up to 5 days prior to the meeting or bring them to the zoom meeting to be addressed during the homeowners forum. Each homeowner will be allowed three minutes to state their questions or comments.
New Covenant Enforcement, Collection and Sign/Flag polices, as well as updated
Homeowners Design Guidelines and Regulations have been uploaded to the documents page. Please take a moment to review those.
To see a map of the m
ailbox cluster numbers and locations, click here.
​
Want to submit your homeowner dues electronically?
Contact Keystone Denver Property Management to set up an online account.
HOA newsletters are available on the documents page or click here to access that page.
​
**
ECCV Watering Schedule (Click here)
Please check out our Q&A page for commonly asked questions. Check back often as new entries are added when we receive multiple inquiries on a subject.
​
Trash and Recycle
Trash pickup is every Wednesday. Recycle pickup is included every other week and follows the recycling calendar (
click here
). Both trash and recycle pickup days may be adjusted due to Holiday and inclement weather. Waste Management will inform you of those adjustments is you
sign up on their website found in our "Links" tab
. More information about the trash pickup service can be found in our
Q&A tab
.
** Note: As of May 1st, 2022, Waste Management (WM) no longer picks up trash bags, homeowner supplied trash cans, stick bundles or recyclables left alongside of the WM supplied 96 gallon trash or recycling carts. Under our contract, you may order up to two additional 96 gallon trash (for a total of 3) and one extra recyclable (for a total of two) wheeled carts from WM at no extra cost to the homeowner. Any quantities greater than that, will be billed directly to the homeowner by Waste Management. You can order these directly using the information you should have received in your mail from WM. We have posted a copy of that mailing (
click here
) for your convenience.
Making improvements to landscaping or painting the house?
Refer to the HOA Design Guidelines and Regulations​ then
complete an ACR form
(both of which can be found on the "
documents
" page on this website). Then mail, email, or fax the form to the the community manager (instructions can be found in the "
Contact Us
" page on this website).
Spring Creek HOA Color Schemes
Spring Creek Meadows approved HOA color schemes can be found on the Sherwin Williams homeowner website (
click here
). There are 44 color schemes to choose from. You should always submit a ACR form, even if painting the same colors, as this will inform management of any work done, and protect you from costly repainting if you are out of compliance with the guidelines.
Street Maintenance and Repairs
There have been many questions recently around street repair and snow removal. The Spring Creek Meadows HOA does not own or maintain the streets or sidewalks within the community (with the exception of the sidewalks in the HOA common space). To report issues with streets, such as potholes and cracks, request ice removal, or other concerns, please contact Arapahoe County. For your convenience we have added links to the Arapahoe County website on the links tab at the top of the page or you can click here to be taken directly to our links tab.
Solicitations
Solicitations are frequently an issue in all communities. Spring Creek Meadows has posted No Solicitations signs; however, as there are no official laws to prohibit solicitors it is difficult to enforce. Spring Creek Board of Directors has never approved any solicitations in our neighborhood. You have every right to ask someone to leave your property and let them know that you live in a "No Solicitation Community." The Arapahoe County Sheriff has suggestions with how to deal with solicitors in their newsletter, which you can read by
clicking here
.
Connect With Your Neighbors
This is your community. We need your help to keep our community safe and attractive. Report suspicious activity and vandalism to the Sheriffs non emergency line at (303) 795-4711. Keep your garage doors shut so as not to invite crime. Settle disputes with your neighbors by talking with them first (most disputes are usually just due to lack of communication). And of course, please contact the management company or your HOA board with any ideas, concerns or problems we can assist with. Together, we make this a community people love to be a part of.
---
This website uses marketing and tracking technologies. Opting out of this will opt you out of all cookies, except for those needed to run the website. Note that some products may not work as well without tracking cookies.

Opt Out of Cookies